Special Price
53,99 €
Regular Price
119,99 €
Disponibilidad:
Disponible
Buy DisplayFusion Pro - 1 PC now! 
DisplayFusion will make your multi-monitor life much easier! With powerful features like Multi-Monitor Taskbars, TitleBar Buttons and fully customizable HotKeys, DisplayFusion will make managing your multiple monitors easy.
You will receive your code to redeem in your account within minutes by eMail. In order not to miss out the mail, please check the spam or junk mail folder too!
Delivery Time: 1~24 hours
Official Download: Download Link
Please note:This version only supports 1 user to install and activate on 1 computer.
Removing software from the computer requires a procedural process which can consume a lot of time and many harmful tools does not allow Add or Remove programs to uninstall them. To speed up the uninstalling process and get more control over the installation, Revo Uninstaller Pro is the best tool with an easy to use interface and powerful options. You can take it anywhere with you in your portable storage devices and run it on any computer. It analyzes the complete drive and checks for unnecessary files, folder, registration entries, duplicate content, and more to keep your system junk free.
You can uninstall as many programs through its multiple uninstall feature. Some of the programs which do not allow regular uninstallation, use force uninstall to remove the program forcefully. Different other powerful algorithms are injected into this wonderful tool to keep your system fast and efficient. track the log files to check for the details of each action performed by this tool.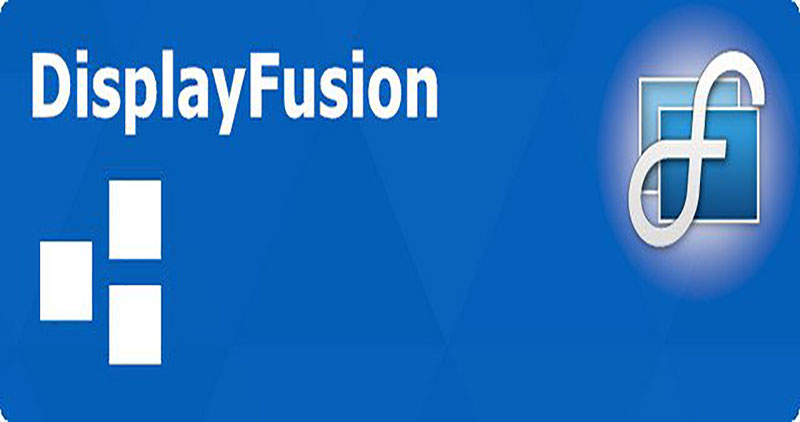 Features:
Forced Uninstall
The Forced Uninstall is a powerful module designed to tackle situations when a program's built-in uninstaller is missing or isn't functioning properly, allowing removal of programs that lack a built-in uninstaller, have been only partially installed or removed, or have become damaged. You can also use Forced Uninstall to perform manual leftover scans for programs that had been uninstalled without Revo Uninstaller pro.
Quick/Multiple Uninstall
The Quick UnDisplayFusion will make your multi-monitor life much easier! With powerful features like Multi-Monitor Taskbars, TitleBar Buttons and fully customizable HotKeys, DisplayFusion will make managing your multiple monitors easy.
DisplayFusion works with these versions of Windows:
Windows 11, 10 (1607 and higher), 8.1, and 7 SP1 (32-bit and 64-bit)
Windows Server 2022, 2019, 2016, 2012 R2, 2012, and 2008 R2 (32-bit and 64-bit)
The .NET 6 Desktop Runtime is required and will be installed automatically if needed
Multi-Monitor Taskbars
Keep your windows easily organized by adding a Taskbar to each of your monitors.
Incredible Desktop Wallpaper
Easily use stunning wallpaper images from many online sources, or use images from your own collection.
Window Management
Easily manage your desktop windows. Use the built-in functions or create your own to size and move your windows to suit your needs.
Monitor Configuration
Take control over your monitors with precise settings, profiles, splitting, and padding for bezel compensation.
Monitor Splitting
Monitor splitting allows you to divide your monitor into multiple 'virtual' monitors with their own Taskbars, Wallpapers, and Screen Savers.
Monitor Fading
Focus on the task at hand, by automatically dimming unused monitors and application windows using DisplayFusion's Monitor Fading feature. You can dim inactive monitors, all monitors, everything except the active window, and more.
Triggers
The Triggers feature allows you to listen for events, like window creation, window focus, desktop unlock, system idle and more. Then you can run preset commands or custom scripts to manipulate that window, or anything else you can imagine.
Remote Control
Remotely control DisplayFusion from your phone or tablet! Change your wallpaper, toggle monitors and hundreds of other abilities.
Powerful Functions
Gain quick access to a library of powerful functions or scripted functions through custom Key Combinations and TitleBar Buttons.
Window Position Profiles
Easily save and load your window size and positions using DisplayFusion's Window Position Profile feature. Loading a previously saved Window Position Profile is an easy way to quickly organize your windows into preset arrangements.
Useful Windows 11 Tweaks
Customize Windows 11 to suit your needs. Hide the Windows Lock Screen, use classic Explorer context menus, and more!
Useful Windows 10 Tweaks
Customize Windows 10 to suit your needs. Move the Power User Menu (Win + X) to the mouse position, hide the Windows Lock Screen, and more!install is a 2-in1 feature that is Revo Uninstaller Pro's solution for users who prefer to simplify and streamline the removal process as much as possible and/or wish to uninstall multiple programs in one go.
Real-Time Installation Monitor
The Real-Time Installation Monitor tracks changes made to your system during the installation of a program, and records all that data to a so called "trace log". It can be used later when uninstalling that program enabling Revo Uninstaller Pro to be potentially both more precise and more thorough during the program removal, deleting obscure leftovers that may have otherwise been missed by a traditional leftover scan.
Windows Apps
Windows Apps, being an integral part of the most recent versions of Windows, can also be removed by Revo Uninstaller Pro. All apps (the ones that come pre-installed with Windows and any that are installed later by the user) are listed separately from regulars, in their own module, allowing for better organization.
Logs Database
Revo Uninstaller Pro's Logs Database is a large collection of trace logs for many different programs. These logs are created by our team using the Real-time Monitor feature and are stored on our server. They behave the exact same way as the trace logs that users create themselves, and can be used to uninstall a program or to perform additional cleanup, in case of any doubts that there are still leftovers remaining or as a troubleshooting step.
Manage Installation Logs
The Traced Programs module not only lists all created trace logs, but allows additional options as well. Users can perform a complete removal using an existing trace log, or they can use the available Custom Uninstall option, which allows granular selection of the files, folders, and Registry entries to be removed.
Multi-level Backup System
While Revo Uninstaller Pro's leftover scanning algorithm is designed to be as robust as possible, and is being improved constantly, nothing is perfect. Security and reliability are also high in our priorities list, which is why Revo Uninstaller Pro employs a multi-level backup system to ensure our users' peace of mind.
Hunter Mode
Hunter Mode is an innovative feature that allows users to easily uninstall or manage the automatic startup of programs. In Hunter Mode, Revo Uninstaller Pro's window disappears, and a new targeting icon appears in the upper right portion of the screen. Users can then drag and drop that icon over another program's window, shortcut on the Desktop, or icon in the System Tray. Doing that will display multiple options.
This feature can be handy for situations when users are uncertain of the name of the program they wish to uninstall or prevent from automatically starting with Windows, or they cannot find said program in Revo Uninstaller Pro's program list or Autorun Manager.
Escribir Su propia reseña